Placement of toilet in a home is most important for the health and wealth of the inmates living there. If by mistake toilet is placed at undesirable place then surely it would lead to major problems such as financial loss, health problems, mental tension and stress etc. Vastu-Shastra lays down rules for the placement toilet and WC so that it won't create any complication for any occupant.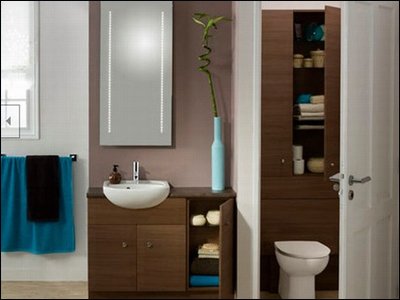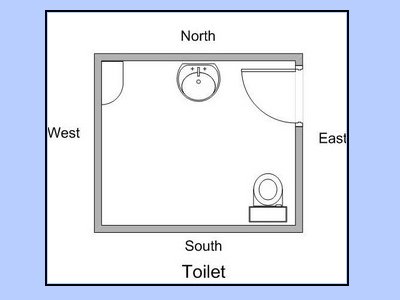 Bathrooms can be on the west or north west sides of the building, but not on the eastern or north eastern sides. The toilet room should also not be located on the south west, or in the center of the building. The morning sun falling on the body after bathing is good, so windows should be set in the north or east sides of the room. Ideally, toilets should face South or North. The toilet should be located on the west or northwest side of the room and should be built 30 – 60cm (1 or 2 feet) above the ground. An attached bathroom should be on the west or northwest side of a room, never on the northeast side.
Toilet should be placed in North West, West . Never place a toilet in North East as it is worst and causes heavy financial crunch, distress, health problems etc.
If only bathroom is to be placed then it can be in East direction.
Position of Tap and shower should be in North or East wall.
Wash basin should be in North East direction
Geyser should be hanged in NorthWest direction.
Bath tub, Bathing Panel should be fixed at West side.
Commode or toilet pan should be in Southeast or NorthWest corner so that the face of the person should be in South or North.
Slope of the floor should be in North East so that all the water flows through this direction.
Color of the wall and tiles should be light like white, cream, aqua blue, light green etc.
Mirror should be placed in North or East walls only.
Windows should be in North or East direction.
Exhaust fan should be in North West direction.
If any almirah or wardrobe is needed, it should be in South or West side.
If attached Toilet is needed in any room, it should be placed in NorthWest, West or SouthEast direction of the room but never in North East direction.